This Past Sunday (for clarification, YESTERDAY) Fairbanks, Alaska's local paper, the
Fairbanks Daily Newsminer
featured us as the cover of their Sunday Section! We cannot express how appreciative we are to the Newsminer and Anne Kristoff, who interviewed us for the article!
(Picture links to Newsminer article on website)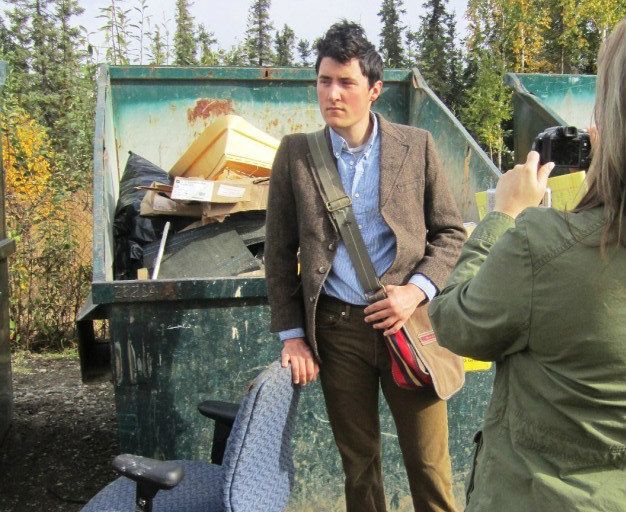 (Ms. Kristoff stepping in and taking a photo of one of our models for the paper!)
The Pictures in the article shall be in an upcoming post! I promise, it shall be up by the end of the week!
THANKS EVERYONE FOR KEEPING IT CLASSY ALWAYS.