Oh, You say it has been almost 5 months since a post? And there hasn't been an outfit post since November either? MAN, what assholes we can be. BUT, I am here to say that we are back. And The posts are gonna keep on rolling in. I hope to feature some gorgeous male and female guest models in all future posts, but for today, you have to star solely at the mean mug (literally) of Kface. I hope you can handle it.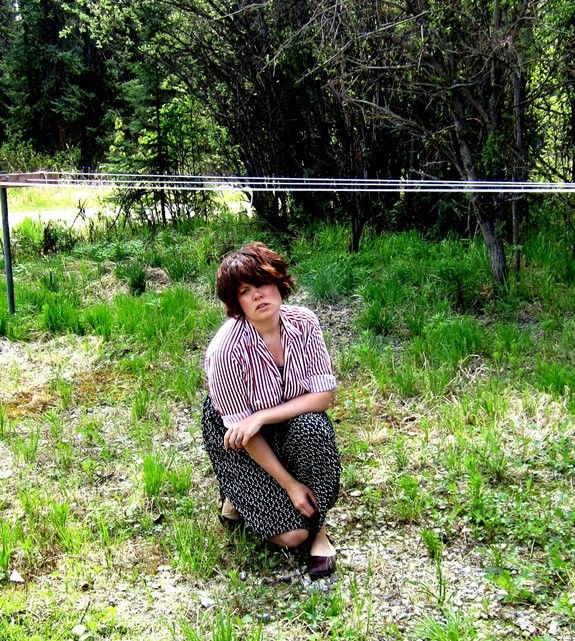 Black with White Bows details Maxi Skirt worn as Dress; Red and White Stripped Oxford
Here is a trend I thought I would try out, and not too sure how I feel about the results: Skirts over Dresses. I mean, its a big thing among the celebrities right now...as seen on
My Face Hunter.
Vintage Salmon Bowed Sleeve Dress; Green Hand dyed silk skirt with Patchwork Details; Woven Brown Leather Belt; Men's Pastel Tie worn as Headband.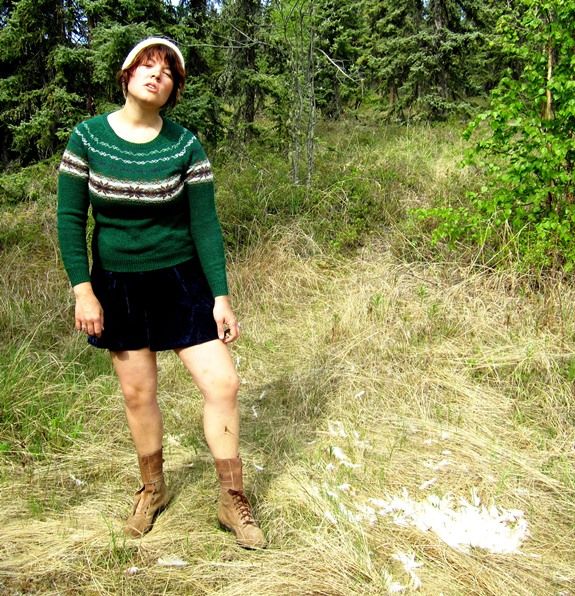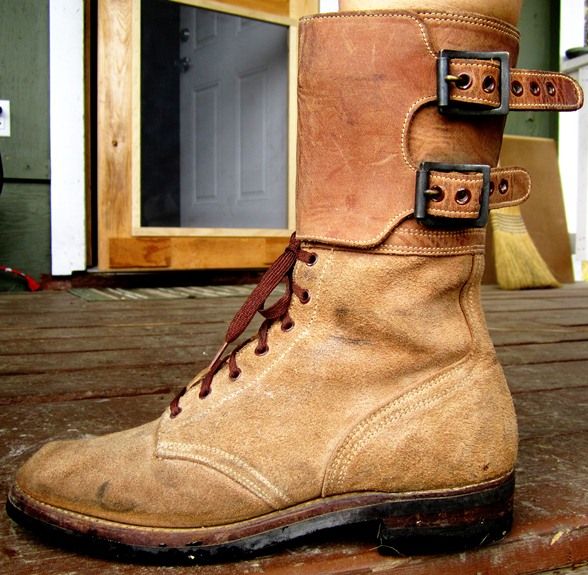 Hand Knit Ivory Beanie; Forest Green Norwegian Sweater; Blue crushed Velvet Jumper, Tan Suede and Leather Double Buckle Detailed Boots. (Can we talk about these boots...I mean, they are GRAND, Just GRAND.)
Black Merino Bell sleeved Sweater; Distressed Plaid Pastel Pillowcase as Scarf; Black and White One piece Culottes Jumper with Large Floral Print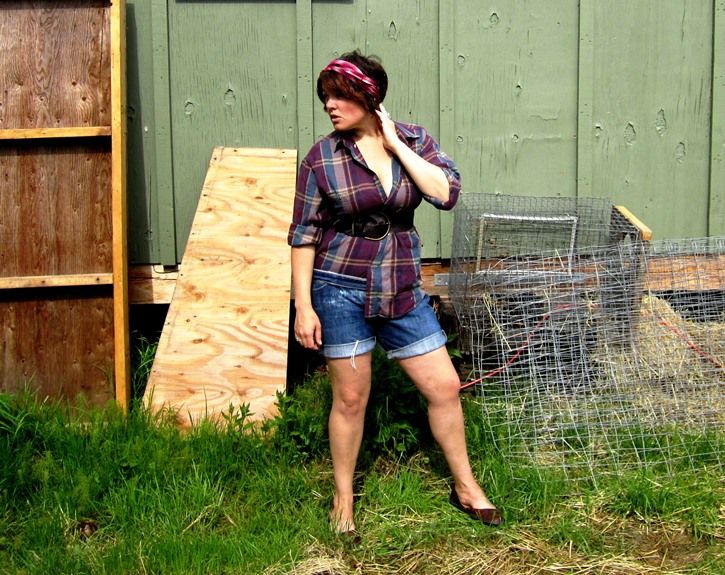 When it comes down to it, this is my favorite kind of outfit. Totally comfortable, still feminine, and I am able to run around in it, and not care about getting dirty. Transfer site win.
Boyfriend cut Jeans torn into Shorts; Brown Leather Mary Jane's with ankle strap removed; Men's Woolrich Flannel Shirt; Oversized stretch belt; Red and White Plaid Sash removed from a wrap Dress as Hair Wrap.